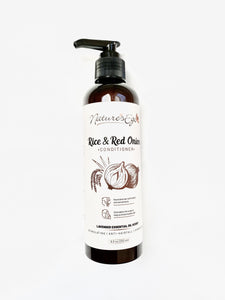 Rice & Red Onion Conditioner

Our Rice & Red Onion Conditioner (works well as a leave in or rinse out). Contains detangling properties and helps to smooth the hair strands reducing frizz. 

distilled water, rice bran water, btms, cetyl, fenugreek, marshmallow root, red onion cold pressed oil, raw honey, babassu butter, extra virgin olive oil, glycerin, panthenol, aloe vera, silk protein, ginger, emu oil, green tea, saw palmetto, cloves, msm (sulfur), coffee, burdock root, vitamin e, horsetail root, citric acid, collagen, biotin, menthol, lavender essential oil, phenoxyethanol (optiphen preservative)


Great to pair with our rice & red onion shampoo and rice & red onion hair mask.

*please do not use if have oat, nut or bee allergies or allergic to any of the listed ingredients.